About Friends
Address: PO Box 8202, Rancho Santa Fe, CA 92067
Contact: (858) 759-3298
Why Friends of San Pasqual Academy?
San Pasqual Academy is both home and school to over 150 foster teens. The needs of the campus are many. Friends of San Pasqual Academy was formed by many caring volunteers in May, 2003. This non-profit 501 (c)(3) organization supports the staff of San Pasqual Academy and New Alternatives, Inc. to provide a safe, stable and caring environment for these deserving foster teens, who have overcome many difficult obstacles.
Clothing, linens, school supplies, computers, shoes, kitchen items, books, scholarships and special programs have been distributed to the teens by the Friends of San Pasqual Academy. Volunteers work directly with the students on many occasions, establishing valuable relationships. One of this organization's goals is that these foster teens have a "normal high school experience" such as Proms, dances, sports teams, cheerleading squads, clubs, graduation celebrations and more. Friends of San Pasqual Academy makes these events possible for these deserving foster teens and have been active participants.
Current Progress of Friends of San Pasqual Academy
Friends of San Pasqual Academy has quickly grown and currently has hundres of members and supporters. This organization works very closely with the school to provide and support quality programs for the students.
Why San Pasqual Academy
There is a severe shortage of foster homes in San Diego County. There are thousands of foster children that need a stable, consistent environment to develop, both academically and emotionally. Previously, the average foster teen has attended 5 different high schools by the end of his/her sophomore year. They are not in school long enough to participate in many high school programs, such as sports, music, art, clubs, etc. This constant transition is highly detrimental to their academic progress, causing these students to fall behind in their studies. Foster teens are moved to many places, through no fault of their own. In order to combat this cycle, San Pasqual Academy was formed. Judge James Milliken, County Supervisors Ron Roberts and Greg Cox were highly instrumental in making sure this campus was purchased, constructed and programs implemented for the foster children of San Diego County. It is our goal, along with many other committed staff and volunteers, that these students have a hopeful future and develop to their fullest potential.
History of San Pasqual Academy
San Pasqual Academy is the first of it's kind in the nation and opened it's doors to twenty foster children in September 2001. This school is located in Escondido, near the Wild Animal Park. It is a beautiful campus, having been remodeled to include cottages for foster teens, recreational rooms, a gymnasium, a cafeteria and quality classrooms. There are approximately 150 foster students now living at San Pasqual Academy.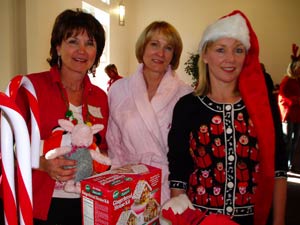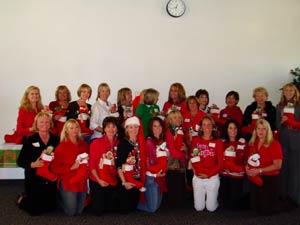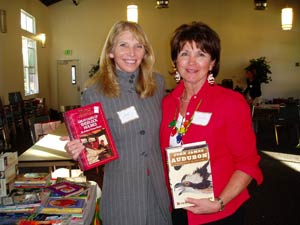 Friends of San Pasqual Academy is recognized as a not-for-profit 501 (c)(3) (Tax Id 20-0296623).
Contributions are tax-deductable as provided by law